About GEC
Welcome to Global Events & Conferences,
Global Events & Conferences are a full service event management and production house that produces, organizes and executes local & international conferences, exhibitions, events and entertainment driven projects for corporate, government and private entities.
We have worked consistently over the last decade to expand the depth and range of our international capabilities and relationships. Global Events & Conferences was Established in Amman Jordan 2013, and we are expanding now to Riyadh KSA, to meet prince Mohammed Bin Salman vision 2030.
We are proud to say that through our knowledge and proven mastery, we have distinguished ourselves as among the industry's finest producers of innovative productions and one of the lead sources of entertainment and events in the Middle East with our top of the line inventory, talented and dedicated team, wide range of products and services along with our know-how and expertise.
Our list of services and products exceed our client's imagination, from design, concept production, supply, management, supervision, equipment rental and execution.
Why Global Events & Conferences:
Our most valuable resource is our highly trained professionals who will manage everything. Each one of their skills and individuality is combined to make up one of the most powerful team in the region.
Our dedicated team is passionate about delivering transformative moments that captivate audiences and drive success. Let us take care of everything while you focus on achieving your goals. Together, let's create an unforgettable legacy.
Mission:
Our commitment to excellence and prince Mohammed Bin Salman vision 2030 drives us to stay at the forefront of trends and technologies, enabling us to offer cutting-edge solutions that elevate the overall experience for our client.
Vision:
is to build a global brand that is synonymous with quality, innovation, and customer-centricity. We will strive to exceed the expectations of our customers and partners, consistently delivering outstanding results and shaping the future of our company on a global scale.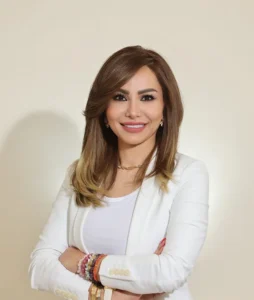 Allow us to introduce the creative force behind our events planning company – our esteemed founder. With a unique blend of imagination and precision, they possess a natural talent for turning visions into captivating realities. Their boundless energy and meticulous attention to detail are the driving factors behind the flawless events we curate. With an impressive track record and a heart full of passion, our founder's commitment to crafting remarkable experiences has set the foundation for our company's success. From concept to execution, their innovative spirit continues to elevate every occasion, leaving guests with memories that linger long after the event concludes.